Stroud Valleys Artspace (SVA) is a cultural hub in the heart of Stroud, Gloucestershire.
We have two venues: John Street and The Goods Shed.
In John Street is the 7,000 sq ft town centre warehouse which hosts the gallery, project space, cafe/bar area and the SVA Artist Studios.
The Goods Shed is a Brunel designed industrial heritage building which provides a unique space for performances, exhibitions and film screenings.
John Street Gallery faces onto the street, where we hold our exhibitions and installations. Downstairs in the main building there is the project space which we open to the public as John Street Kitchen on Fridays and Saturdays, and it hosts many events.
The rest of the building hosts 26 artists, as Stroud Valleys Artspace (SVA) provides space for professional artists and presents a year round artistic and educational programme.
Stroud Valleys Artspace (SVA) is a registered charity and limited company by guarantee. It is supported through core funding from Arts Council England, Stroud District Council and Gloucestershire County Council.
SVA Mission Statement
Stroud Valleys Artspace's (SVA) mission is to raise the profile of artists and their role in the community by supporting the production and presentation of their work, thereby increasing opportunities for access to and active participation in the arts for a diverse range of people. SVA enables artists to work without undue financial pressure within a practical supportive framework through the provision of space, resources, training and support.
SVA aims to act as a catalyst for experimentation and collaboration by promoting a programme of innovative projects to the general public. As a unique cultural focus for the community, SVA makes a significant contribution to the economic prosperity of the area.
SVA History
John Street has been SVA's home since 1996. This 7,000 sq ft town centre warehouse has been refurbished over the years and now provides an event and cafe space, a street facing gallery space and studio space to 26 artists.
We have hosted and organised countless events, and have an archive spanning 25 years. We are in the process of adding all our past events to the online archive.
SVA has made significant stages in its development with the major refurbishment of its John Street site in Stroud town centre, led by Tony Fretton architects (Lisson Gallery, Camden Art Centre, Artsway). SVA moved back into the building in January 2007 after the completion of the first two phases of a £1.3 million pound refurbishment, and rented the first newly refurbished studio spaces in April 2007.
About the Goods Shed and SVA
Stroud Preservation Trust are the leaseholders of the Brunel Goods Shed but in May 2011 we were delighted to sign a sub lease to Stroud Valleys Artspace.
We use the Goods Shed for all kinds of artistic and educational projects such as carnival preparations, art exhibitions, film screenings and live music. The highlights of our year which feature the Goods Shed frequently are the Site Festival and Jazz Stroud Festival.
See our Online Archive for past events.
Jo Leahy
Artistic Director
Founder member, artist and director Jo Leahy has been a key strategic player in the formation and development of SVA. With energy and determination Jo Leahy and her Co-Director, created a vital and innovative organisation from scratch - an organisation that has grown and developed to the point where it is now recognised as one of the most active and exciting arts organisations in the South West. Jo Leahy has project managed the development of all 3 phases of the capital project. Jo Leahy previously worked in an artistic partnership undertaking commissions, performances and workshops. She has been an Advisor for the Artist-Led Initiative Advisory Service (ALIAS), and also has been active in the development work of the National Federation of Studio Providers, Turning Point South West and Visual Arts South West.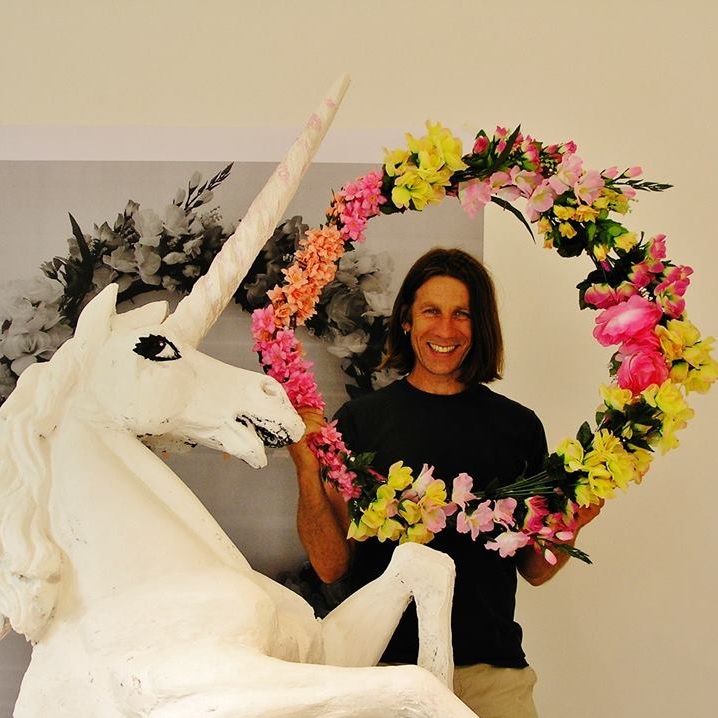 Neil Walker
Artistic Director
Founder member, artist and director Neil Walker has been a key strategic player in the formation and development of SVA. In 1996 he and his Co-Director had the vision to see the potential in the physically and culturally empty spaces in the heart of Stroud, a struggling market town, in the south west of England.
Through Neil Walker's expert knowledge of SVA's building and programming aims, he has project managed the development all 3 phases of the capital project. Neil Walker has undertaken both private and public art commissions, and his work sits in the Cartier Foundation Collection, Paris. Neil Walker was also a Director for the Artist-Led Initiative Advisory Service (ALIAS).
Andy Freedman
Andy Freedman is Head of Media at Cirencester College, and has worked as an Education and Training Officer, freelance writer and film and video maker. He has made video productions for Gloucestershire County Council Social Services, Gloucester Prince's Trust and South West Media Development Agency, and in 1996 set up New Media at Cirencester College, a DfE funded public access digital facility for the region.
He is a member of Gloucestershire Digital Arts Forum, and an External Verifier for the National Diploma in Media for Edexcel. Andy is a college governor, Director of the charity Forest School Camps and Director of Stroud Cinema Trust.
Nick Pride
Nick Pride has been involved in teaching and practicing art and design for most of his working life and is now Course Leader of the Foundation course at Cheltenham, part of the University of Gloucestershire. He has run a Graphic Design studio, specialising in corporate design for the last 25 years, recently turning away from commercial practice to concentrate more on projects such as recent exhibitions and research based in Iran and Venice. As well as helping to build successful courses at Stroud School of Art and at Cheltenham, Nick has initiated projects in Iran in 2005 and 2006, organising conferences and exhibitions to promote cultural understanding through a common interest in art. He has exhibited much of his own work internationally.
Barney Heywood
Barney Heywood is a designer and artist. Through his company, Stand + Stare, that he runs with his sister, he creates interactive installations, exhibitions and apps. These automated experiences are often based on historical material and memory, which has led him to work with museums, libraries, universities and a variety of organisations seeking innovative ways in which to open up their archives and to tell stories in new ways.
Stand + Stare's work is characterised by a sense of warmth and nostalgia, with tech elements largely hidden, to allow people to focus on tangible objects and physical experiences.
Tomas Millar
Tomas grew up in the Stroud Valleys and, after moving away for several years to study Architecture at Edinburgh University and then The Bartlett School of Architecture in London, he returned to Stroud to form Millar + Howard Workshop Architects. As a teenager Tomas was actively involved with youth theatre in Stroud and helped form The Flies on the Wall theatre group, which continues to thrive today.
Tomas maintains an active role in the arts in Stroud, having helped to found the Stand + Stare immersive theatre group and worked with SVA on several site-specific projects.
Anita Taylor
Professor Anita Taylor is a practicing artist, exhibition organiser, published writer and Executive Dean of Bath School of Art and Design. Anita studied Foundation in Art and Design at Mid-Cheshire College of Art (1980-81), BA (Hons) Fine Art: Painting (First Class) at Gloucestershire College of Art (1981-84) and MA Painting at the Royal College of Art, London (1985-87). She was Artist-in-Residence at Durham Cathedral (1987-88); Cheltenham Fellow in Painting (1988-89), and Artist-in-Residence at the National Art School Sydney with the NSW National Parks and Wildlife Service (2004). She is currently an Adjunct Professor of the University of Sydney affiliated to Sydney College of the Arts.
Karou Blackstone
Kaoru Blackstone is a museum & gallery professional specialising in public engagement, lifelong learning and interpretation. She has been particularly interested in science & art, art & craft movement and experimental art (avant-garde' and modern installation art). She currently works as a Learning Programme Developer at the Natural History Museum since 2006, producing activities and events for families, schools and communities. Through those projects, she has been working with scientists, artists, actors, musicians, media techs and engineers as well as managing staff and volunteers who facilitate learning activities. She has her academic background in pedagogy, psychology, art history and museum and gallery studies.